From upgrading Building Automation Systems to taking care and maintaining HVAC controls, we offer a variety of commercial solutions. We are known for reducing our commercial customers' owning and operating costs all while building long-lasting relationships. A huge tool we have is that we have a deep understanding for existing buildings, which helps us save our client's money. Our years of working with commercial clients has given us the insight to a facility's energy issues and how to properly fix and maintain existing and new technologies.
Commercial Case Studies
When looking to build an Art Glass Gallery and Glass Blowing Studio, Flint Institute of Arts turned to ATIGROUP as the leading design engineers. Flint Institute of Arts has been a customer with ATIGROUP since 2003. ATIGROUP provides preventative maintenance services on Flint Institute of Arts heating and cooling systems as well as professional engineering services. ATIGROUP was in charge of all mechanical plus plumbing, engineering services as well as commissioning for the Glass Blowing Studio and Art Glass Gallery. Highly specialized environments from a mechanical standpoint were required for their new areas and ATIGROUP's expertise was sought by the Flint Institute of Arts.
What ATIGROUP Provided for Flint Institute of Arts
"Creating a successful environment in the Hot Shop required significant ventilation (air exchange and pressure exchange) as well as heat disbursement to comfortably accommodate the artists, students, and public audience. Acoustics within the space (for containment of mechanical noise (furnaces and ventilation system) was another significant factor to ensure comfortable decibel levels for instruction and demonstration. Additionally, to reduce natural gas usage and heat the glass arena, the FIA required heat reclamation from the Hot Shop to be incorporated into the mechanical design" –Tracey Stewart of Flint Institute of Arts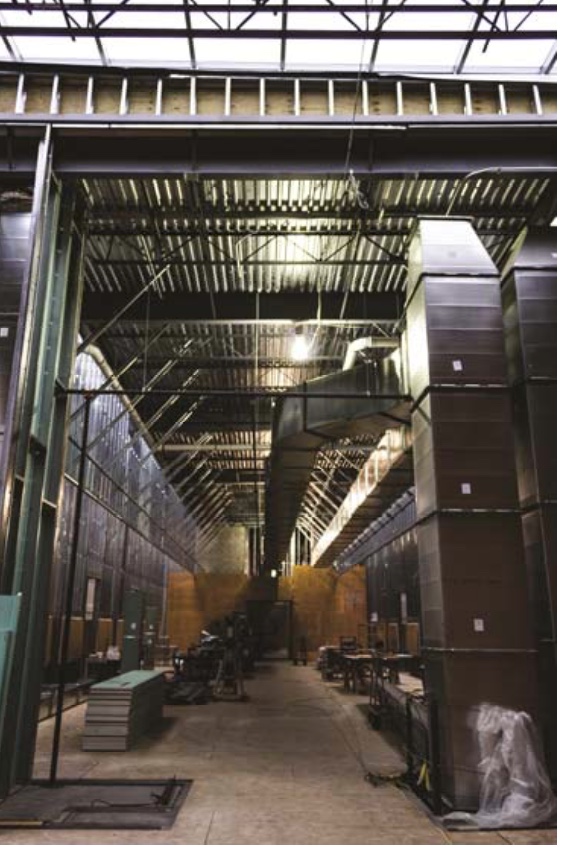 ATIGROUP has a deep understanding of existing buildings and load capacities and this always makes it easier on our clients. One of the best benefits we can give our clients through our work is reducing costs with our practical approach. For the Flint Institute of Arts, ATIGROUP did in fact reduce their budget costs. Before this project started, we traveled to New York to visit different facilities and we were able to replicate their designs. We now have created Flint Institute of Arts as one of the top three Art Blowing Studios in the Country. We have made strong ties with them and continue to keep their trust for many years to come.
Flint Institute of Arts Expansion Project
Flint Institute of Arts was founded in 1928 and has been growing their business from day one. They have had years of success and carry their legacy on with many years to come. These past few years they have expanded many aspects of their business. On June 30, 2016 they made their groundbreaking conference for the project. This expansion project took 18 months and construction was on both the east and west sides of the pre‐existing building. There was an addition of 8,565 sq. ft. on the east side. This created what they call the Contemporary Craft Wing. For the west side, they converted 3,960 sq. ft. of the Art School exterior courtyard into what they call the Makerspace. ATIGROUP has completed the mechanical, electrical, and plumbing aspects of this project. Our work has reduced costs and helps the company save energy.
Click here to read full case study.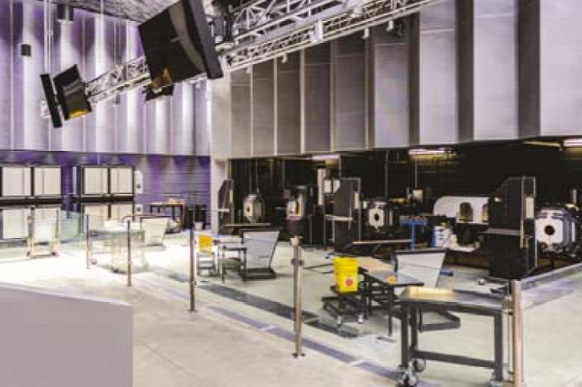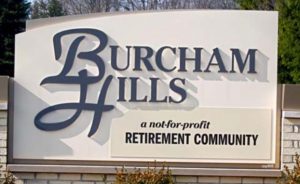 Burcham Hills is more than 500,000 sq. ft. serving hundreds of residents. ATIGROUP, Inc. has been providing professional facility services for Burcham Hills Retirement Center for years. These professional services consist of: HVAC preventative maintenance, diagnostic, and repair plumbing building automation integration for all HVAC systems and energy metering installation and services.
Mechanical and Plumbing Design Services and Installation
A highlighted project at Burcham Hills is outlined below:
Burcham Hills Retirement Center was constructing an addition on their existing building and wanted to make an educated financial decision as to what the most energy efficient system was to install. They also needed the new system to work with the existing systems and controls already installed in the building. Because our team has provided Burcham Hills with professional services 15 years prior to this project, they decided to contract with us to provide professional mechanical engineering services along with life cycle costing energy analysis. Based on the results from these analyses, ATIGROUP, Inc. was then contracted to perform a major construction project from the ground up for an addition to the existing facility, working as the team lead for the integrated project delivery process. The Building Information Modeling (BIM) we performed led us to identify 600 clash detections in the architectural drawings prior to the construction, providing us with greater insight into the facility's energy issues. This offered significant benefits to the pre-construction phase of the project because we were able to identify problem areas and design a system to overcome them.
We specified and installed the first Smardt oil-less, magnetic bearing, air-cooled chiller in the Midwest (central chilled water plant) at .3 KW vs I.4 KW (existing DX systems). Because chiller plants operate at partial load more than 85% of the time, chillers are now designed to operate at peak efficiency when they have partial loads rather than full loads. The oil-less chiller operates at peak efficiency at 50% load and it also dramatically reduces maintenance and operational costs by eliminating all of the oil in the traditional chiller system. This is a unique approach for mechanical equipment, and the result is a much quieter, more efficient and cost-conscious solution.
ATIGROUP was the first engineering firm to specify and install this technology in the Midwest, and Burcham Hills was the first in their industry to invest in and apply this technology. The ATIGROUP team was on time with this project for Burcham Hills and as a result of our successful work, we have continued providing services to this location annually.
ATIGROUP's final cost for this project was $1,383,805.00.
Current Status:
Our team is now providing professional mechanical and plumbing design services for an existing wing renovation and phased design services for a new building with construction estimates of more than 15 million while providing premier HVAC and building automation preventative maintenance facility services.
Click here to read full case study.
 ATIGROUP provided an abundance of services for the Bavarian Inn Lodge. The challenge of this project was taking old controllers from an existing building and changing its operation. The project had an ideal result and left them with great designs and outcomes. Our main solution for the Bavarian Inn Lodge was an upgrade to their Building Automation System. We have a long lasting successful relationship with this company.  They are a business of providing people a fun and family-oriented vacation. It was our duty to take care of their HVAC controls and maintain them so they can provide their mission to their customers.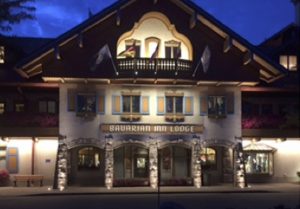 Energy Savings and Innovative new Technology
ATIGROUP is known for reducing our customers owning and operating costs and building relationships' with our clients. In fact, our company was asked by the Bavarian Inn Lodge to complete and resolve this issue. We provided them with many services including; energy savings with LED lighting, boiler plant sequencing, computer-based monitoring and programming, smartphone capabilities, and made existing HVAC equipment operate like brand new by installing new controllers on all of them. Our work has created many benefits for the company. We have made it very easy for them with non-proprietary open protocol web-based system. One of the greatest parts of this system is the alarming. The alarming allows the client to know immediately when there is a problem even if they are not at the site. Consumers Energy covered 75% of this operation because there was a highly noticeable change in the amount of energy saved. The Consumer's incentive was $105,000.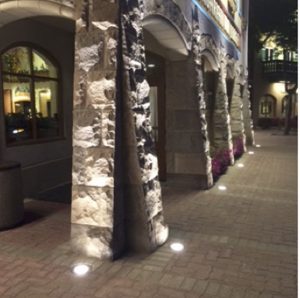 Keys to Success for the Bavarian Inn Lodge
The project at hand started March 2016 and took 9 months to complete. The Bavarian Inn Lodge's old equipment with new controls allows the equipment to operate like brand new. A huge tool ATIGROUP has is that we have a deep understanding of the mechanics for existing building"s. This understanding of existing systems helps us as a company gain clients and helps our clients save money. A list of what we provided for the Bavarian Inn Lodge is as follows; design, construct on management, install startup, and warranty of entire rebuilding. With our integrated project delivery method, we ensured success in saving money, energy and increased operation efficiency for the main staff at Bavarian Inn Lodge.
Click here to read full case study.