The Department of Veterans Affairs had recently installed a new HVAC system for the Trans‐Catheter Aortic Valve Replacement (TAVR) Room at the VA Medical Center in Ann Arbor, Michigan. The system did not work or meet the temperature, humidity, or VA code guidelines.
ATIGROUP, Inc. was hired to assess the existing system and design a system that met current VA mechanical code requirements and operated at peak efficiency. ATIGROUP, Inc. served as a subcontractor under NORESCO on this project, completed in 2015.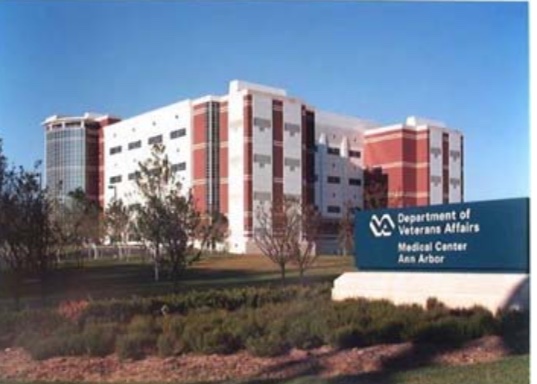 Challenges
ATIGROUP, Inc. experienced and overcame several project challenges.
The airside of the system, hot water coil, chilled water coil, control integration, and all ductwork had to be completed in a two‐week time frame.
Our crews could only work on nights and weekends to avoid disrupting the day‐to‐day operations of the adjacent operating rooms which remained active during construction.
On startup and commissioning, ATIGROUP, Inc. and our installation team discovered existing conditions within portions of the remaining units which involved extensive troubleshooting to resolve. These consisted of humidifier faults, variable frequency drive (VFD) manual overrides, and achieve  air changes each hour.
Engineering a design which would allow the VA Medical Center (VAMC) to achieve their TAVR government approval while remaining within the acceptable mechanical room footprint and existing rooftop mounted condensing unit.
Results
The TAVR at the VAMC in Ann Arbor was the first government certified TAVR on any VAMC site in the United States. Fully functional since early July 2015, ATIGROUP, Inc. completed the project during a two‐week shutdown of the OR space.
Trans-catheter aortic valve replacement is a minimally invasive procedure to replace a narrowed aortic valve that fails to open properly. This procedure involves doctors inserting a catheter in a patient's leg or chest and guiding it to their heart. Installing the TAVR surgical suite allowed the Ann Arbor VAMC to self‐perform the procedure rather than having to transport patients to the nearby University of Michigan hospital and paying the cost of the off‐site procedure.
ATIGROUP, Inc. served as the construction manager to perform the project on time and on budget working collaboratively with VA staff and NORESCO. We used an Integrated Project Delivery methodology with our engineering, construction management, and subcontractor team members working together to create the most efficient solution for the Ann Arbor VA. Using this methodology allows our team to mitigate communication and planning risks associated with detached plans from various departments. We could also more easily identify risks and circumvent them in a timely fashion to meet project deadlines. The project included installation of 1 mile of stainless steel supply duct and a ten-ton chiller with associated air flow monitoring stations located in the OR. Our work on this project helped the VA prepare for long‐term efficiency and AHU maintenance.
Click here to read full case study.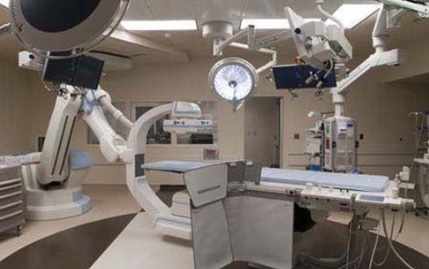 ATIGROUP Inc. was hired by an Energy Savings Company (ESCO) ‐ NORESCO to complete the mechanical engineering on the energy conservation measures (ECM) for VISN 10. This project consisted of over 15 energy conservation measures at 4 different locations in the State of Michigan.
ATIGROUP, Inc. also compiled construction estimates and acted as a prime contractor for NORESCO, supplying the construction management, test and balance, commissioning, and start-up services for the mechanical portion of the various projects. Our engineering department worked in tandem with our construction management team to provide NORESCO with a single source of accountability and reliability while we were designing and constructing our solutions for the 4 locations described below. Using this method of Integrated Project Delivery to design and manage our projects allows ATIGROUP to reduce risks involved with cost escalation, improve efficiency across the board, and adhere to our client's timelines. Total revenue received by ATIGROUP was approximately $5 million which included all of the design services. Below are some examples of engineering provided at each location, but the scope was not limited to these specific examples.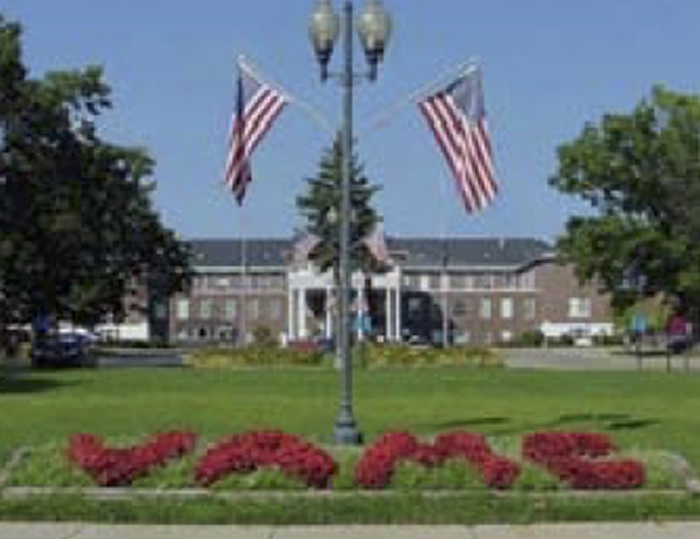 Battle Creek, VAMC
One of the ECM's that ATIGROUP, Inc. was contracted to provide was in direct regards to the steam system in Battle Creek, MI. ATIGROUP, Inc. performed a complete site survey of this 685‐acre property by physically checking for steam leaks which was pinpointed by a previous study provided by the VA on equipment and pipes documenting condition and then designing solutions to repair and replace the leaks. The solutions consisted of replacing approximately 100 feet of underground piping and condensate return. The old piping was abandoned in place and new piping was installed via directional boring. ATIGROUP also provided repair on 4 pits consisting of valves and companion flanges.
Ann Arbor, VAMC
ATI GROUP, Inc.'s original contract was to design and install three ECM's, and due to the success of those projects, the scope was expanded to seven ECM's. The work included several mechanical system upgrades, facility-wide building management system nightime setback, and time of day run time scheduling and installation of CO2 sensors to critical common areas.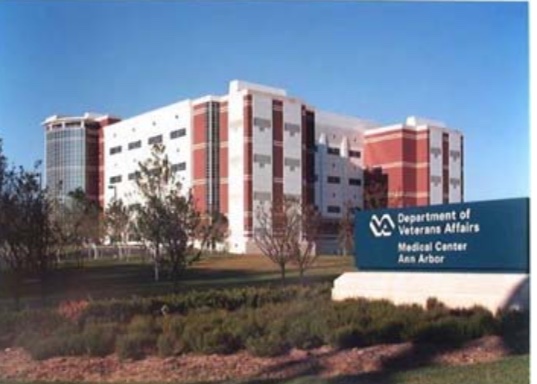 Detroit, VAMC
ATIGROUP Inc. was responsible for designing and installing the reconfiguration of the central chilled water piping to allow the integration of the chilled water loop to cohesively work with the isolated operating room air cooled systems. This allowed the VA to optimize and use the central plant while reducing their energy usage and maintaining operating room requirements for cooling. This design also uses the automation system to automatically switch over to seasonal operation which leads to significant energy reduction.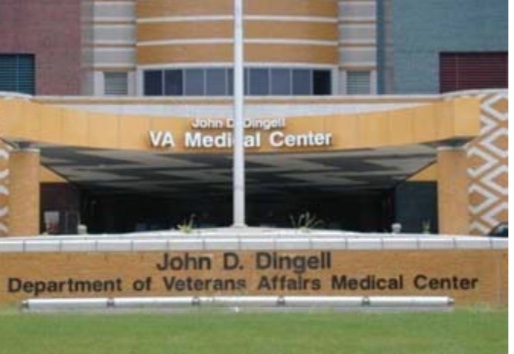 Saginaw, VAMC
ATIGROUP Inc. designed the sequence of operations for a facility-wide building management system night time setback, time of day run time scheduling and installation of CO2 sensors to critical common areas.
Click here to read full case study.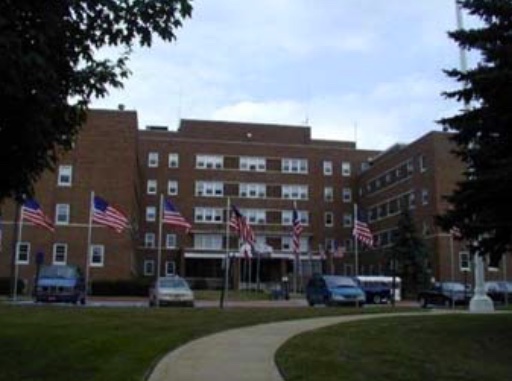 Lapeer County is another long time client of ATIGROUP. We have built a great relationship with Lapeer County through the years of working with them and this trust and communication has awarded ATIGROUP with another project. The project we were awarded started in September, 2017 and finished up February, 2018. ATIGROUP has a well‐rounded and deep understanding for existing buildings, which our clients are always happy about.
How ATIGROUP has helped
ATIGROUP ran all HVAC, Electrical, and Plumbing inspections of the building that existed to make sure it could accommodate to the new equipment. All existing mechanical and building automation systems were revised and newly designed by ATIGROUP. We provided complete Professional Engineering Services, Auto Cad drawings and specifications so Lapeer County could put other projects out for bid. Lapeer County turned to us for engineering and construction management. Their package rooftop and make up air units were also replaced. ATIGROUP was able to get rebates from Consumers Energy to Reduce Lapeer County's projects. We were able to remain on time and on budget with the project.
Click here to read full case study.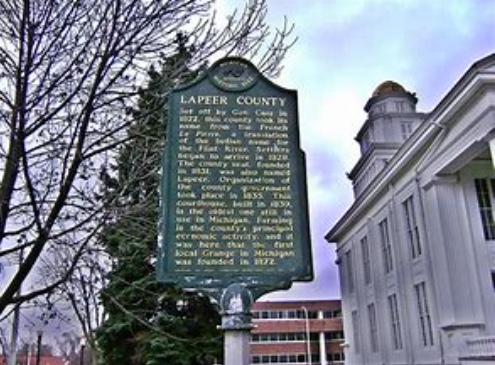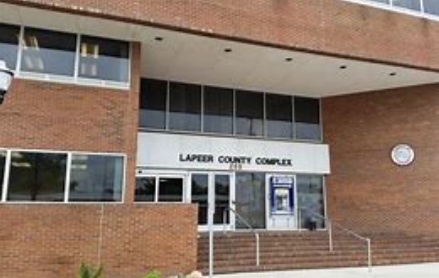 Located in south-central Michigan, the Jackson Public School (JPS) district believes that, in addition to dedicated teachers and advanced programs, the best learning takes place in the right indoor environment.
That's why the JPS administration went out for a bond in 2009 to renovate its middle school and elementary schools—the high schools had already been renovated in a prior bond. Despite the recession, the Jackson community rallied around its schools and managed to raise $16.6 million for the project.
Among items such as new lighting and ceilings, replacing the old HVAC equipment was a high priority on the to-do list. The original 1960 units  were inefficient, ineffective and, in many cases, in disrepair. The schools needed were reliable, energy-efficient systems that would provide each classroom with a healthy, comfortable indoor environment.
Rod Waltz, JPS Director of District Operations, was tasked with hiring the mechanical engineers for the bond project, and this time, he was determined to bring in the right firm. Having been through the renovation process before with less-than-satisfactory results from other mechanical engineers, Waltz wanted to hire experts who knew what they were doing, were easy to work with, and had the future operations of the district in mind.
Waltz called ATIGROUP, the only design-build mechanical engineering firm to offer integrated environmental services.
"The smoothness of how things progress is directly related to the team you have around you," said Waltz. "Engineering groups can be strong-willed. One of the reasons I chose ATIGROUP is because I knew they would listen to me, work within the parameters I set, and bring good recommendations to the table."
In addition to addressing the equipment needs, ATIGROUP also managed the bidding process, interviewed contractors before awarding the job and performed system commissioning. The JPS bond oversight committee could rest easy, knowing the proper installation and operation had been supervised and ensured.
"The project has been really successful" beams Waltz.  "We are operating our buildings below the state average for energy efficiency, and we're using cutting-edge equipment and technology that should easily last us another 20 to 25 years."
In addition to the satisfaction that comes with energy efficient, reliable systems that provide a comfortable learning environment, Waltz considers how ATIGROPUP has contributed to the school's reputation on a broader scale. "A lot of school districts across the U.S. and in Michigan aren't doing so well. But ours remains a school district of choice. Kids want to be here. Our campuses are well done and maintained and I attribute that a lot to the team I have. ATIGROUP has made a lot of great recommendations over the years, which have helped us get noticed. When other directors call, asking how we did something—which is about once a week—I say they need to call ATIGROUP; they can help out."
Waltz is right. ATIGROUP's designs and specifications fit right in line with the schools' goals and budget. The team recommended unit ventilators with outside air capabilities. As classrooms fill up with more students and carbon dioxide levels rise, the ventilators automatically bring in the right amount of external air to keep oxygen levels where they need to be. That means healthier, safer classrooms with indoor air quality (IAQ) that helps students pay attention to lessons.
ATIGROUP also specified new digital energy management control systems that can be programmed by building operators, so schools don't need to call in "proprietary" service specialists for every change—another plus in Waltz's books. With the direct digital controls, operators can automate energy savings, running the perfect temperature during the day and reduce heat at night and on weekends. The controls also provide feedback, so operators can verify that each room is getting the proper ventilation and their equipment is working.
Click here to view full case study.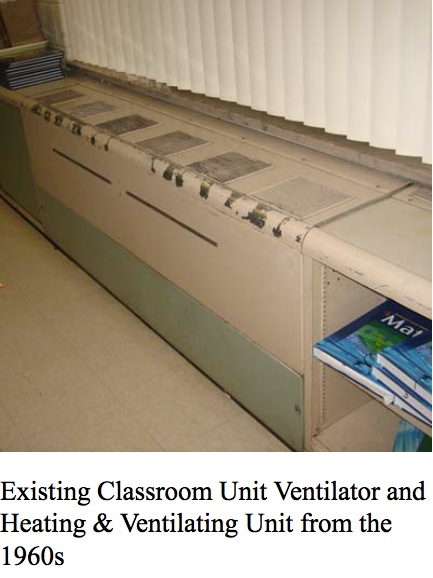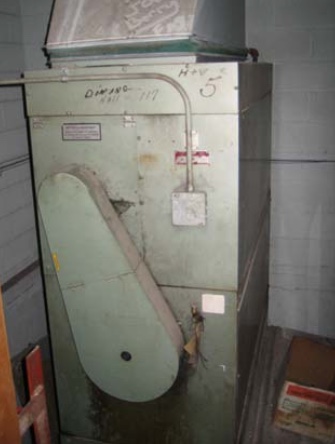 New Energy-Efficient Air-Handling and Boiler Systems with Direct Digital Controls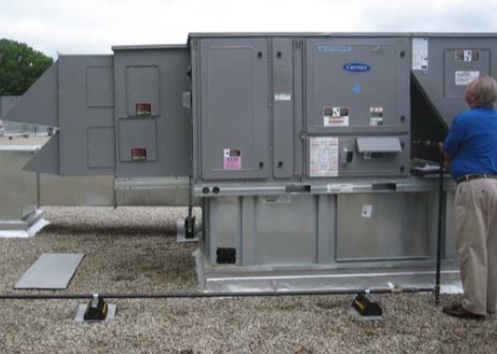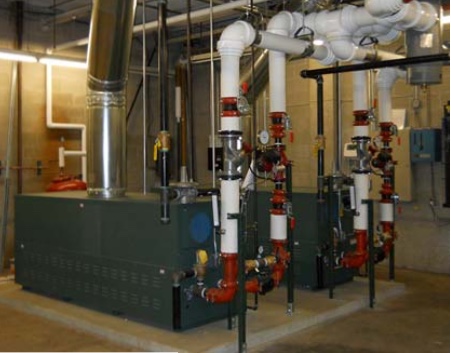 Indefinite Delivery Indefinite Quantity (IDIQ), Veterans Integrated Service Network-10 (VISN10), awarded ATIGROUP with a five-year contract for all mechanical and electrical work. ATIGROUP will also be in charge of all interior renovation. We competed with 130 other proposals and we were 1 of 7 top picks. Seventy-five million dollars will be divided amongst the seven proposals. This was awarded in November 2017. As stated, this is a five-year contract and within those five years, there will be multiple projects aligned for ATIGROUP to complete.
Click here to read full case study.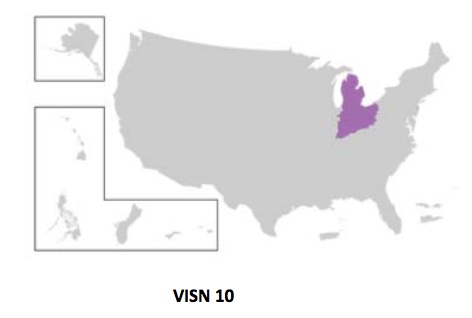 Iowa City VA Central Park had many proposals come in for this project. ATIGROUP competed alongside an abundance of other companies. Iowa City VA Central Park awarded ATIGROUP with a $2.75 million construction project. A big deciding factor for this project was the fact that we offered both service and performance. This project is considered modernization of a central chiller plant.
Managing the process
ATIGROUP will be just the construction managers for this modernization project. The contract started in 2017 with an estimated time of completion in 2020. The design process is complete and ATIGROUP is assisting with the bid progress. We are taking care of all the ins and outs of the process and managing the whole process. The reason for this construction project is because their centrifugal chiller has passed it's lifetime.
Goal to Modernize
Our goal is to help Iowa City VA Central Park save energy, save in maintenance costs, and save in service costs. Our design will do all of the above and provide them with easier control. The start date will happen anywhere between November 2018 and March 2019. The project should take 3-5 months to complete. It is our job to make sure the process runs smoothly and stays on time and on budget. ATIGROUP will provide Iowa City VA Central Park with two new one thousand ton chillers. These new chillers will completely modernize their existing outdated chillers.
Click here to read full case study.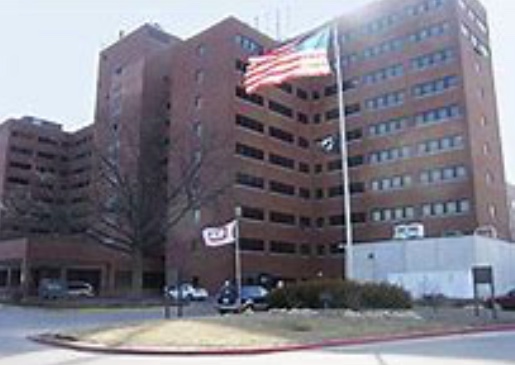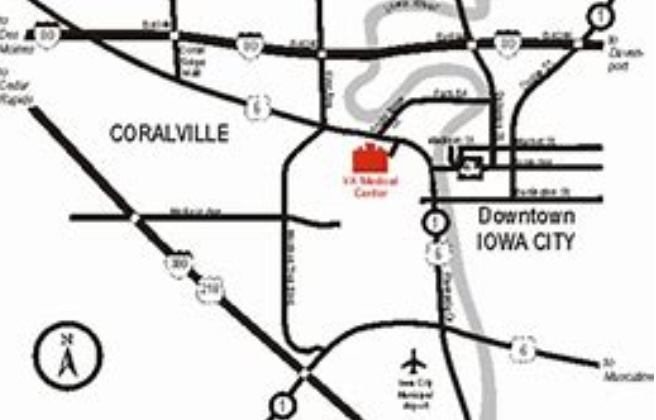 ATIGROUP, Inc. was interviewed and selected by the City of Midland to provide a technical and mechanical assessment of the existing mechanical system serving approximate 82,000 square foot library.
ATIGROUP, Inc. has an extensive services operation with a highly technical field staff that examined 78 variable air volume boxes, all dampers, air handlers, and associated moving parts of the mechanical system to determine what was working correctly and what needed repair due to lack of maintenance or deferred maintenance. These repairs were documented and included in the RFP so all existing equipment left during construction was operating correctly after design and would not cause any delivery problems.
After the analysis, ATIGROUP, Inc. provided a building simulation of the library to determine existing loads, areas of concern, current operation, and future design. Once the "base case" (existing operation and energy use +/- 10% of the actual energy spend) was determined to include energy and operations and maintenance costs, ATIGROUP, Inc. took the base case and compared that against the new design of the system. This comparison determined which new designs had the most impact on the owning and operating conditions for the library based on the life cycle cost and the library's budget. The new designs were budgeted and provided to the library so they could select the system that would best solve their comfort boxes, one chiller, two boilers, one cooling tower, and a new building automation system for the entire facility as well as all the deferred maintenance detected during our technical analysis.
ATIGROUP, Inc. took the selected system and developed the design and bidding documents and specifications for the replacement mechanical system so the city could place the project out to bid.
ATIGROUP, Inc. was also selected to act as the City's construction manager during this mechanical renovation which cost the city 1.2 million.
Contract Award for Design and Contract Management: $112,000.00
Click here to read full case study.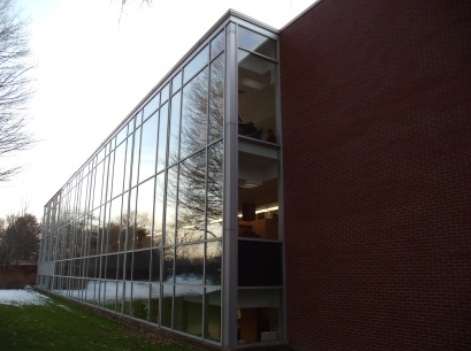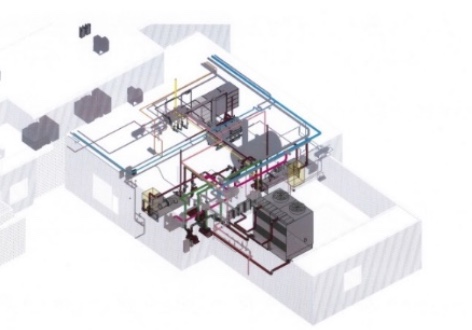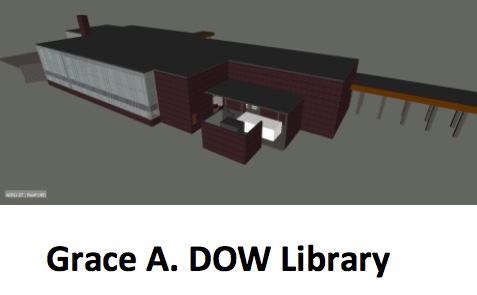 As a long time solutions provider for Gratiot CMH, ATIGROUP was asked to provide the engineering and architectural services along with the construction management services for Gratiot Integrated Community Health renovation in Saint Louis, MI.
ATIGROUP selected an Architectural partner and provided Engineering & Construction Management services in-house. ATIGROUP oversaw all aspects of the building renovation as the Owner's Representative dealing directly with the owner, communicating among all trade partners, and meeting the client's needs while staying within the budget and on time with the renovation deadline.
Gratiot Integrated in Alma, Michigan and they needed to expand to better serve their clients.
The renovation consisted of converting an old doctor's office into an outpatient clinic for the network. The new design included all architectural, mechanical, electrical, plumbing roofing, windows and up to date code compliance for the facility. The project started in October 2017 and the ribbon cutting ceremony was on May 10, 2018.
This facility was a great challenge for a great cause as it is the first facility for Gratiot Integrated dedicated to serving the autistic community. ATIGROUP had to take this into consideration while providing design, integrating specific lighting "dim" and soundproofing the walls so there is no interruption in the services being provided.
As this project was a success, ATIGROUP continues to provide professional services for this customer at their locations maintaining their mechanical, electrical, & plumbing systems to ensure their costs stay down and their investments last their useful life expectancy.
Click here to read full case study.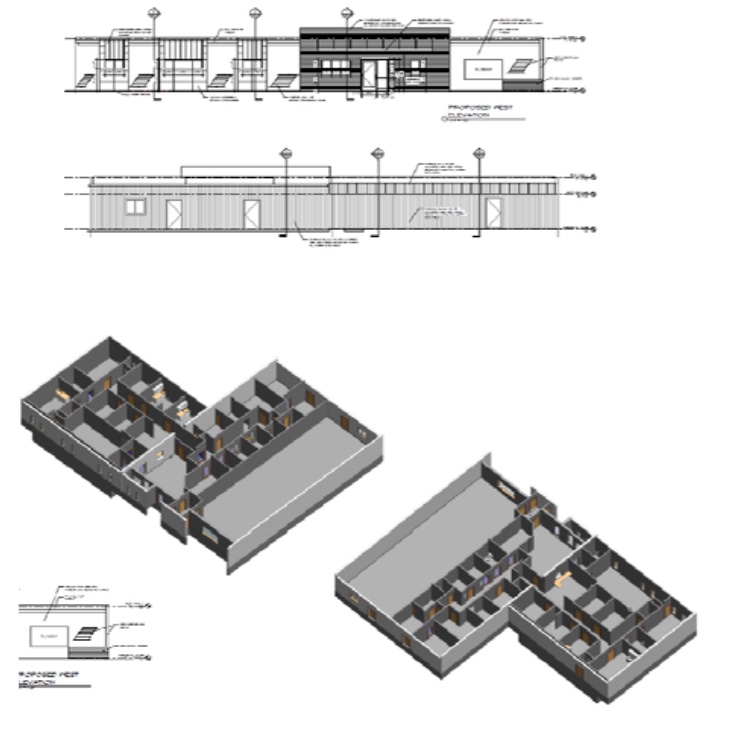 ATIGROUP, Inc.'s experience with General Motors involved the complete design and installation of a new chiller plant. It involved specific cost estimates adhering to strict energy cost targets and the creation of design drawings and cost analysis.
While General Motors (GM) has a strong in‐house global engineering team to achieve their established energy goals, they required a professional mechanical engineering firm with strong energy efficiency expertise to design and construct a new paint shop for their facility in Fairfax, Kansas. After interviewing several professional firms, GM selected ATIGROUP based on our experience and proven results for energy efficient design and implementation. Specifically, we offered GM the ability to perform computerized annual simulation studies to determine the kind of chillers, type of pumping, and piping system designs and operations which would help them establish a method of cooling their plant using the absolute least amount of energy. Our team worked closely with the GM Global Engineering Team to design a system which would allow them to meet their strict energy cost targets for each car painted as well as design a system which would operate with their standardized PLC and DDC control systems.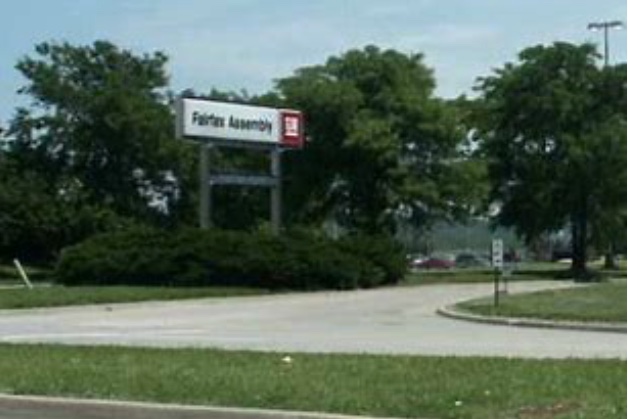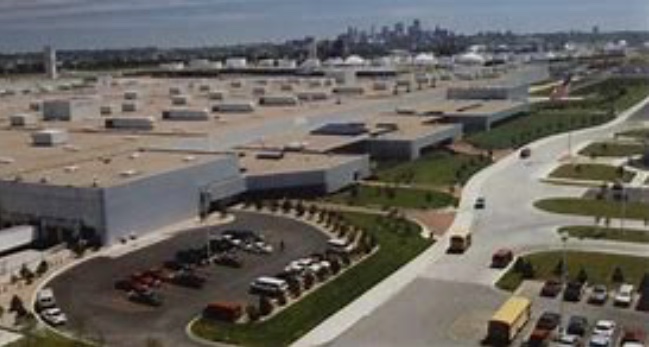 ATIGROUP modeled the GM Fairfax paint shop as a 24‐hour operational facility with a block cooling load of 4,500 tons. We modified the cooling load profile created by the chiller plant analyzer program to include the winter process load of approximately 1,600 tons. We also modeled the chilled water plant with multiple water‐cooled, variable‐speed, centrifugal chillers. Finally, we modeled a dedicated constant‐flow cooling tower with variable‐speed fans for capacity control for each chiller.
ATIGROUP engineers performed many parallel simulations, comparing capacity chillers with varying temperatures which also required changing the pumping capacities accordingly. We then presented GM with multiple options for potential systems for their shop, and highlighted the benefits and differences of each. Once a system was selected by GM, ATIGROUP developed bid specifications to allow for competitive bids to construct the paint shop and the associated mechanical and control systems. Our team was also in charge of constructing the paint shop for this project.
Click here to read full case study.
When looking to build an Art Glass Gallery and Glass Blowing Studio, Flint Institute of Arts turned to ATIGROUP as the leading design engineers. Flint Institute of Arts has been a customer with ATIGROUP since 2003. ATIGROUP provides preventative maintenance services on Flint Institute of Arts heating and cooling systems as well as professional engineering services. ATIGROUP was in charge of all mechanical plus plumbing, engineering services as well as commissioning for the Glass Blowing Studio and Art Glass Gallery. Highly specialized environments from a mechanical standpoint were required for their new areas and ATIGROUP's expertise was sought by the Flint Institute of Arts.
What ATIGROUP Provided for Flint Institute of Arts
"Creating a successful environment in the Hot Shop required significant ventilation (air exchange and pressure exchange) as well as heat disbursement to comfortably accommodate the artists, students, and public audience. Acoustics within the space (for containment of mechanical noise (furnaces and ventilation system) was another significant factor to ensure comfortable decibel levels for instruction and demonstration. Additionally, to reduce natural gas usage and heat the glass arena, the FIA required heat reclamation from the Hot Shop to be incorporated into the mechanical design" –Tracey Stewart of Flint Institute of Arts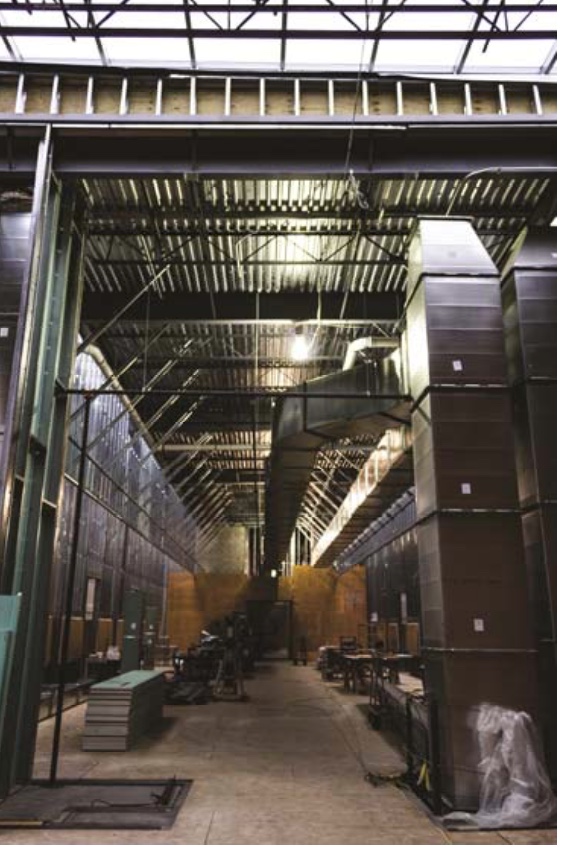 ATIGROUP has a deep understanding of existing buildings and load capacities and this always makes it easier on our clients. One of the best benefits we can give our clients through our work is reducing costs with our practical approach. For the Flint Institute of Arts, ATIGROUP did in fact reduce their budget costs. Before this project started, we traveled to New York to visit different facilities and we were able to replicate their designs. We now have created Flint Institute of Arts as one of the top three Art Blowing Studios in the Country. We have made strong ties with them and continue to keep their trust for many years to come.
Flint Institute of Arts Expansion Project
Flint Institute of Arts was founded in 1928 and has been growing their business from day one. They have had years of success and carry their legacy on with many years to come. These past few years they have expanded many aspects of their business. On June 30, 2016 they made their groundbreaking conference for the project. This expansion project took 18 months and construction was on both the east and west sides of the pre‐existing building. There was an addition of 8,565 sq. ft. on the east side. This created what they call the Contemporary Craft Wing. For the west side, they converted 3,960 sq. ft. of the Art School exterior courtyard into what they call the Makerspace. ATIGROUP has completed the mechanical, electrical, and plumbing aspects of this project. Our work has reduced costs and helps the company save energy.
Click here to read full case study.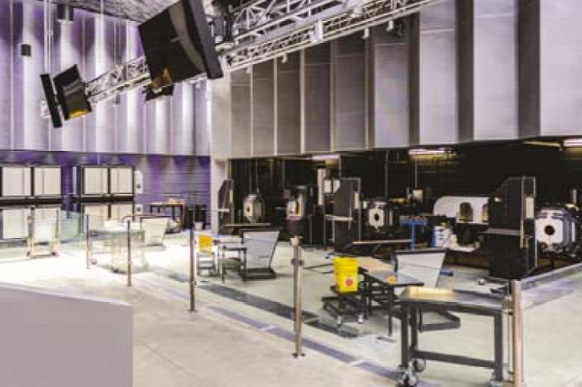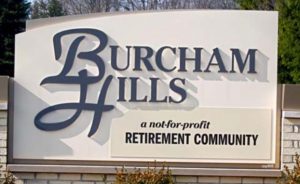 Burcham Hills is more than 500,000 sq. ft. serving hundreds of residents. ATIGROUP, Inc. has been providing professional facility services for Burcham Hills Retirement Center for years. These professional services consist of: HVAC preventative maintenance, diagnostic, and repair plumbing building automation integration for all HVAC systems and energy metering installation and services.
Mechanical and Plumbing Design Services and Installation
A highlighted project at Burcham Hills is outlined below:
Burcham Hills Retirement Center was constructing an addition on their existing building and wanted to make an educated financial decision as to what the most energy efficient system was to install. They also needed the new system to work with the existing systems and controls already installed in the building. Because our team has provided Burcham Hills with professional services 15 years prior to this project, they decided to contract with us to provide professional mechanical engineering services along with life cycle costing energy analysis. Based on the results from these analyses, ATIGROUP, Inc. was then contracted to perform a major construction project from the ground up for an addition to the existing facility, working as the team lead for the integrated project delivery process. The Building Information Modeling (BIM) we performed led us to identify 600 clash detections in the architectural drawings prior to the construction, providing us with greater insight into the facility's energy issues. This offered significant benefits to the pre-construction phase of the project because we were able to identify problem areas and design a system to overcome them.
We specified and installed the first Smardt oil-less, magnetic bearing, air-cooled chiller in the Midwest (central chilled water plant) at .3 KW vs I.4 KW (existing DX systems). Because chiller plants operate at partial load more than 85% of the time, chillers are now designed to operate at peak efficiency when they have partial loads rather than full loads. The oil-less chiller operates at peak efficiency at 50% load and it also dramatically reduces maintenance and operational costs by eliminating all of the oil in the traditional chiller system. This is a unique approach for mechanical equipment, and the result is a much quieter, more efficient and cost-conscious solution.
ATIGROUP was the first engineering firm to specify and install this technology in the Midwest, and Burcham Hills was the first in their industry to invest in and apply this technology. The ATIGROUP team was on time with this project for Burcham Hills and as a result of our successful work, we have continued providing services to this location annually.
ATIGROUP's final cost for this project was $1,383,805.00.
Current Status:
Our team is now providing professional mechanical and plumbing design services for an existing wing renovation and phased design services for a new building with construction estimates of more than 15 million while providing premier HVAC and building automation preventative maintenance facility services.
Click here to read full case study.
 ATIGROUP provided an abundance of services for the Bavarian Inn Lodge. The challenge of this project was taking old controllers from an existing building and changing its operation. The project had an ideal result and left them with great designs and outcomes. Our main solution for the Bavarian Inn Lodge was an upgrade to their Building Automation System. We have a long lasting successful relationship with this company.  They are a business of providing people a fun and family-oriented vacation. It was our duty to take care of their HVAC controls and maintain them so they can provide their mission to their customers.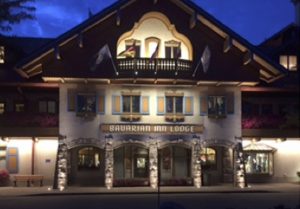 Energy Savings and Innovative new Technology
ATIGROUP is known for reducing our customers owning and operating costs and building relationships' with our clients. In fact, our company was asked by the Bavarian Inn Lodge to complete and resolve this issue. We provided them with many services including; energy savings with LED lighting, boiler plant sequencing, computer-based monitoring and programming, smartphone capabilities, and made existing HVAC equipment operate like brand new by installing new controllers on all of them. Our work has created many benefits for the company. We have made it very easy for them with non-proprietary open protocol web-based system. One of the greatest parts of this system is the alarming. The alarming allows the client to know immediately when there is a problem even if they are not at the site. Consumers Energy covered 75% of this operation because there was a highly noticeable change in the amount of energy saved. The Consumer's incentive was $105,000.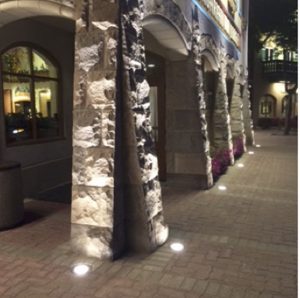 Keys to Success for the Bavarian Inn Lodge
The project at hand started March 2016 and took 9 months to complete. The Bavarian Inn Lodge's old equipment with new controls allows the equipment to operate like brand new. A huge tool ATIGROUP has is that we have a deep understanding of the mechanics for existing building"s. This understanding of existing systems helps us as a company gain clients and helps our clients save money. A list of what we provided for the Bavarian Inn Lodge is as follows; design, construct on management, install startup, and warranty of entire rebuilding. With our integrated project delivery method, we ensured success in saving money, energy and increased operation efficiency for the main staff at Bavarian Inn Lodge.
Click here to read full case study.